Felix | The Peninsula Hong Kong

Blessed with breathtaking views of Victoria Harbour, Felix has long been a city favorite for soaking in spectacular skyline vistas in style.
Chef de Cuisine Juan Gomez brings a flair for modern European cuisine and gastronomy to Felix menu with an impressive resume boasting international achievements and an extensive list of awards.
Sensory highlights continue at Felix when the venue plays home to an exotic and exciting lineup of live music, DJs and special mixologist showcase.
Meal Served Time
Brunch (Sundays) – "The Best of Culinary World on a Platter" Experience
11:30 am - 3:30 pm (Last order at 2:30 pm)
Dinner
6:00 pm - 10:30 pm
Snacks
6:00 pm - 10:30 pm
Drinks
5:30 pm - 11:30 pm
American Bar opens at 6:00 pm
Felix Brunch welcomes children aged 3 years old and above, Guest will be served with unlimited a la minute modern European offerings to your table.
Felix Dinner welcomes children aged 6 years old and above, while guests between 12 and 17 years will not be served alcoholic drinks and must be accompanied by an adult over 18 years
Felix Sunday Brunch is now offered in a "The World on a Platter" dining concept, which guests will be presented with a sumptuous range of Felix dishes served at the table. Dinner services at Felix is currently suspended and will resume on Sunday 3, May 2020. Felix Sunday Brunch, however, remains available every week.
Location
28/F (take the dedicated elevator from The Peninsula Arcade entrance adjacent to Hankow Road)
Hours
11:30 am - 3:30 pm
5:30 pm - 11:30 pm
Enquiries
By clicking "Book A Table" you will be directed to an external website that is not operated or managed by The Peninsula.
Dress Code
Exercise attire (including vests or exercise pants) or footwear for the beach (including flip-flops, beach sandals or plastic footwear of any sort) is not allowed when dining at the restaurant. Closed-toed shoes, long trousers and sleeve shirts are required for gentlemen.
A Spanish native with over 28 years of experience in the kitchen, chef Juan Gomez boasts a career loaded with international experience and Michelin-stars. Before taking up residence as Felix's new executive chef, Juan managed the gastronomic development for one of Bahrain's leading restaurant groups. Juan's path has seen him through some of the world's food capitals – London, Sydney, Barcelona, and more – to refine his cooking ethos and flair for crafting memorable Mediterranean cuisine.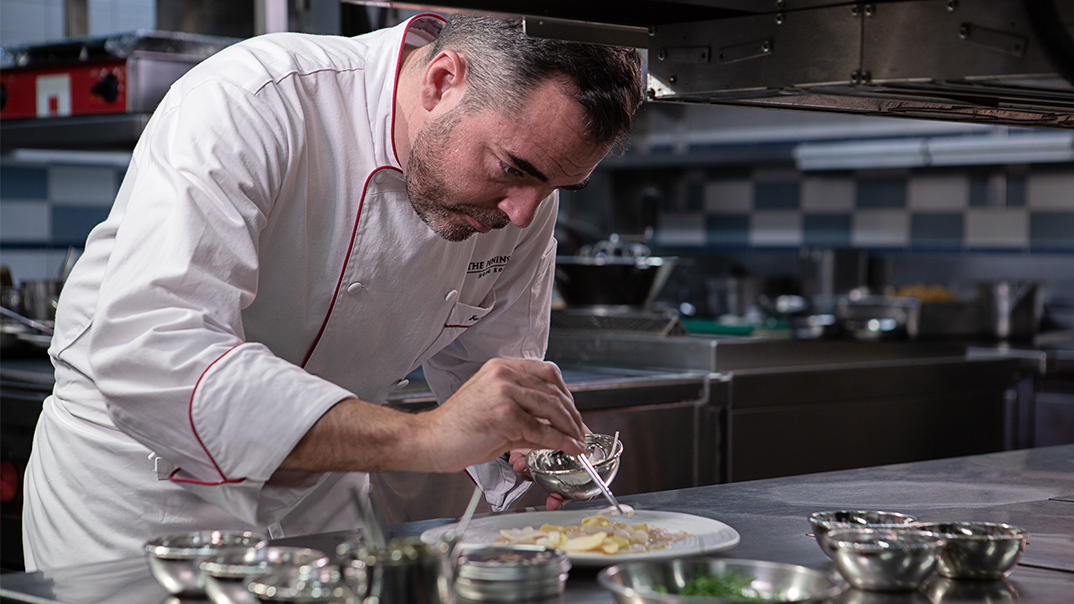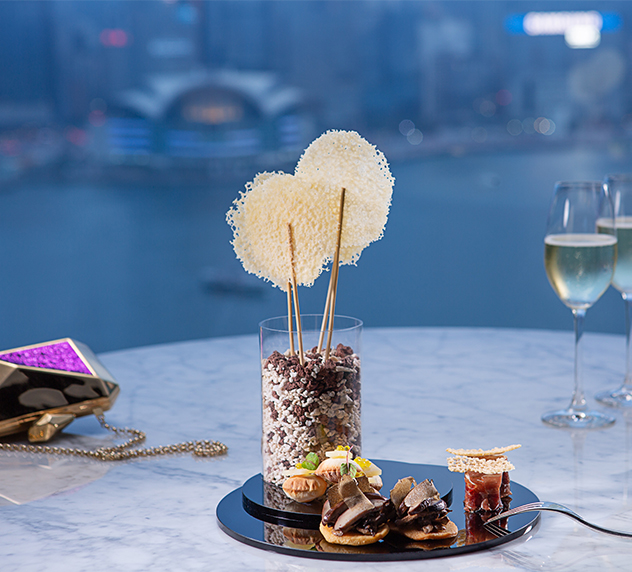 From Barcelona to London and Bangkok to Sydney, my culinary adventures have changed the way I approach food. Different cultures and their shared appreciation for ingredients never cease to inspire me.
Read The Interview
Japanese
Chinese
Chinese
Korea
Arabic