Gaddi's French Restaurant | The Peninsula Hong Kong

Hong Kong's first restaurant in the Far East and a Michelin-starred gourmet institution to serve up exquisite European cuisine, Gaddi's features a dining room replete with opulent embellishments that constitute a restaurant of indisputable classical excellence. Culinary maestro Albin Gobil brings his "modern-classic" culinary style to the venerated French fine dining destination. Gaddi's band plays every evening.
Awards and Accolades:
One Michelin star, <<Michelin Guide Hong Kong Macau 2020>>
2019 Forbes Travel Guide Five-Star restaurant
Pinor – China's Wine List of The Year Awards 2018
Wine Spectator 2020 – Best of Award of Excellence
Wine Luxe Magazine: Wine by The Glass Restaurant Awards Gold Medal 2019
Wine Luxe Magazine - Top 10 Wine Pairing Restaurant Awards 2019
In compliance with the measures introduced by The Government to minimise the spread of COVID-19, dinner at Gaddi's is suspended until further notice. During this period, lunch remains available from Tuesday to Saturday. The restaurant will close Sunday and Monday until further notice.
Child Policy
Gaddi's welcomes children aged 6 years old and above for lunch and dinner every day. In addition, toddlers aged 3 years old and above are welcome for lunch, on weekends and public holidays.
Hours
Lunch: 12:00 noon - 2:30 pm
Dinner: 6:30 pm - 10:30 pm
Dress Code

Lunch : Business casual, collared shirt is required - Please refrain from wearing torn jeans, athleisure/sportswear or sandals.

Dinner : Elegant attire -Please refrain from wearing jeans, sports attire or sandals. Closed-toed shoes, long trousers and long-sleeved/collared shirts are required for gentlemen.
Lunch: Business casual
Dinner: Elegant attire suggested
Enquiries
By clicking "Book A Table" you will be directed to an external website that is not operated or managed by The Peninsula.
Meet The Chef
Fresh Talent at Gaddi's
Gaddi's is thrilled to welcome chef Albin Gobil to its ranks, where the culinary maestro will flex his creative and culinary prowess refined over years spent in some of Europe's top dining destinations. An alumni of two-Michelin-starred restaurants L'Atelier de Joel Robuchon and Helene Darroze at the Connaught, Gobil's cooking style spans the realm of modern classic cuisine with a deep understanding of ingredients and a heady dose of creativity.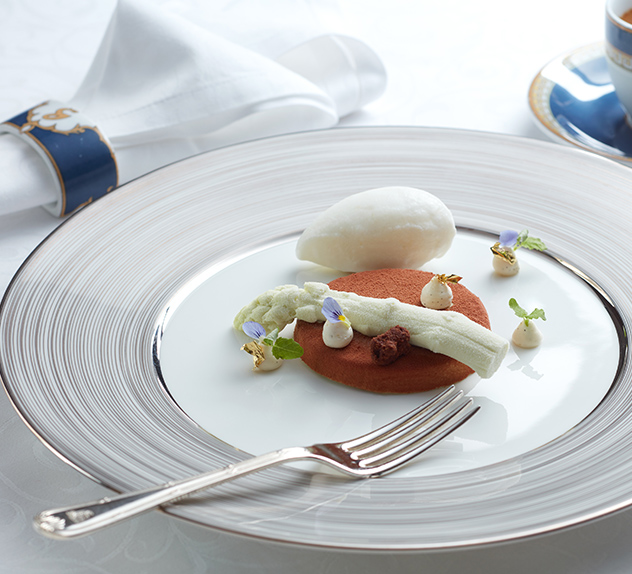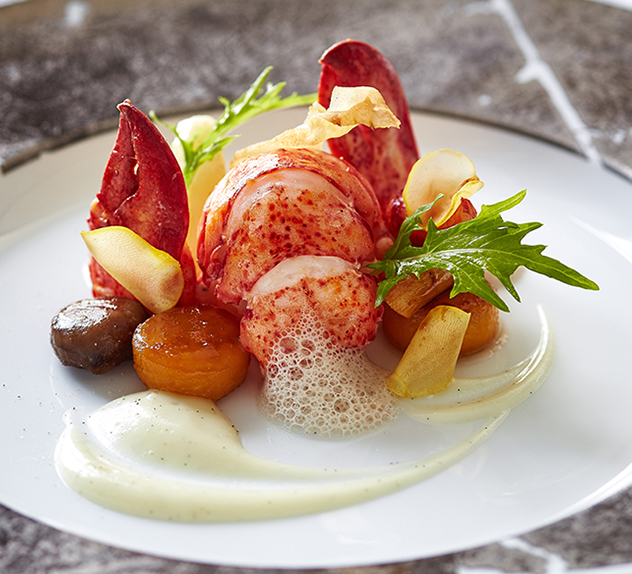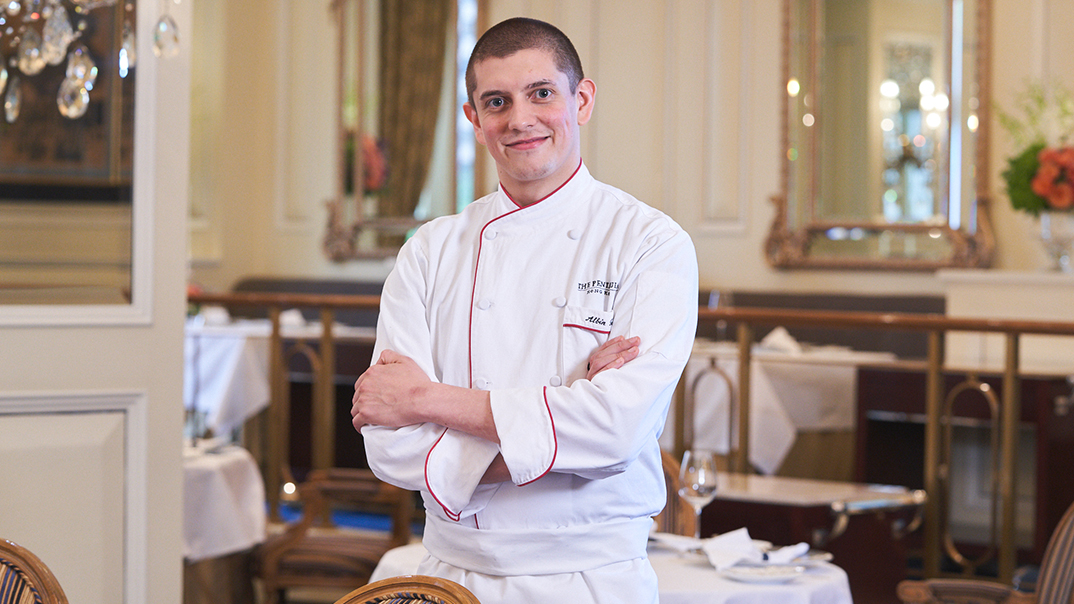 "It is an honor to join a restaurant with a history as rich and compelling as Gaddi's. I look forward to upholding its world-class standards on French fine dining while bringing my own taste for modern-classic creativity to the mix."
Read The Interview