L'Oiseau Blanc Rooftop Restaurant | The Peninsula Paris
Ubicado en el sexto piso del edificio, ofreciendo una impresionante vista panorámica de los puntos emblemáticos más famosos de París, y una bella terraza veraniega, el L'Oiseau Blanc es uno de los restaurantes más elegantes y excepcionales de París.
El restaurante ofrece una cocina típicamente francesa que destaca lo mejor de los productos de Francia, que son seleccionados personalmente cada día en el mercado. Cada semana presentamos un menú nuevo que toma su inspiración en los ingredientes de temporada.
El interior, con motivos de aviación, rinde homenaje a los expertos en vuelos Charles Nungesser y François Coli, quienes intentaron cruzar el Atlántico en 1927 desde Le Bourget.
HORAS
Almuerzo: de 12:00 (mediodía) a 14:30
Cena: de 19:00 a 22:30
CONSULTAS
+331 58 12 67 30
Al hacer clic en "Reservar una mesa", será redirigido a un sitio web externo que no funciona ni opera a través de The Peninsula."
Meet the Chef
Fresh Talent at L'Oiseau Blanc
L'Oiseau Blanc is thrilled to welcome chef David Bizet to its ranks, where the culinary maestro will flex his creative and culinary prowess refined over years spent in some of France's top dining destinations. He embarked on his culinary career at the Four Seasons Hotel George V, in Paris. He remained at the hotel for 18 years, eventually taking on the role of Chef at Le V restaurant in 2014, and then of Chef at L'Orangerie restaurant where, in 2017, he was awarded his first Michelin star. In 2018, Chef Bizet moved on to join the team at Paris's storied Le Taillevent restaurant, where he received his second Michelin star in January 2020.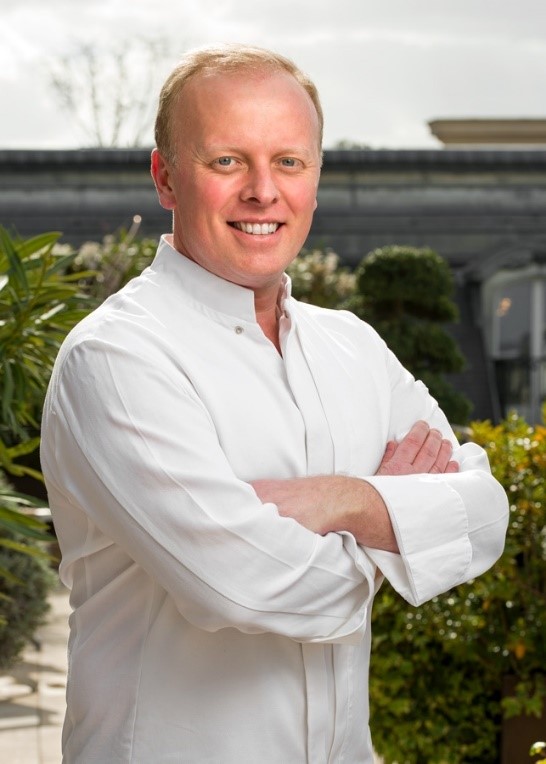 I am greatly looking forward to exploring these various gastronomic traditions at The Peninsula Paris. This is truly an exciting moment in my career.
Learn More