Main Content

Hei Fung Terrace is the ultimate location for sophisticated Cantonese dining in Tokyo with its interior reminiscent of an exotic Suzhou garden. At lunch, bamboo baskets are filled with both classic favourites and the chefs' own innovative interpretations. For special and intimate occasions, Hei Fung Terrace offers four private dining rooms, two of which offer sweeping views of the Imperial Palace Gardens, as well as an exclusive Chinese Chef's Table located in the kitchen area.
Menus
*Hei Fung Terrace welcomes children aged 7 years old and above for dinner every day. For children aged 6 and below, we recommend booking a Private Dining Room.
Hours
Lunch
11:30 am - 2:30 pm (LO 2:00 pm) (Tuesday to Saturday)
11:00 am - 3:00 pm (LO 2:30 pm Sunday and Public Holidays)

Dinner
6:00 pm - 10:00 pm (LO 9:30 pm) (Tuesday to Sunday and Public Holidays)
*Closed on Mondays
*Open on September 18th.
Enquiries
+81 3 6270 2888
heifungterraceptk@peninsula.com
By clicking "Book A Table" you will be directed to an external website that is not operated or managed by The Peninsula.
Born and raised in Yokohama, Japan, Chef Ryu Osaki is a veteran of authentic Chinese cuisine and brings his lifelong passion for Cantonese cooking to The Peninsula Tokyo. As Executive Chinese Chef, Chef Osaki's philosophy is to create authentic and traditional Cantonese dishes by using rich, seasonal ingredients from Japan and China.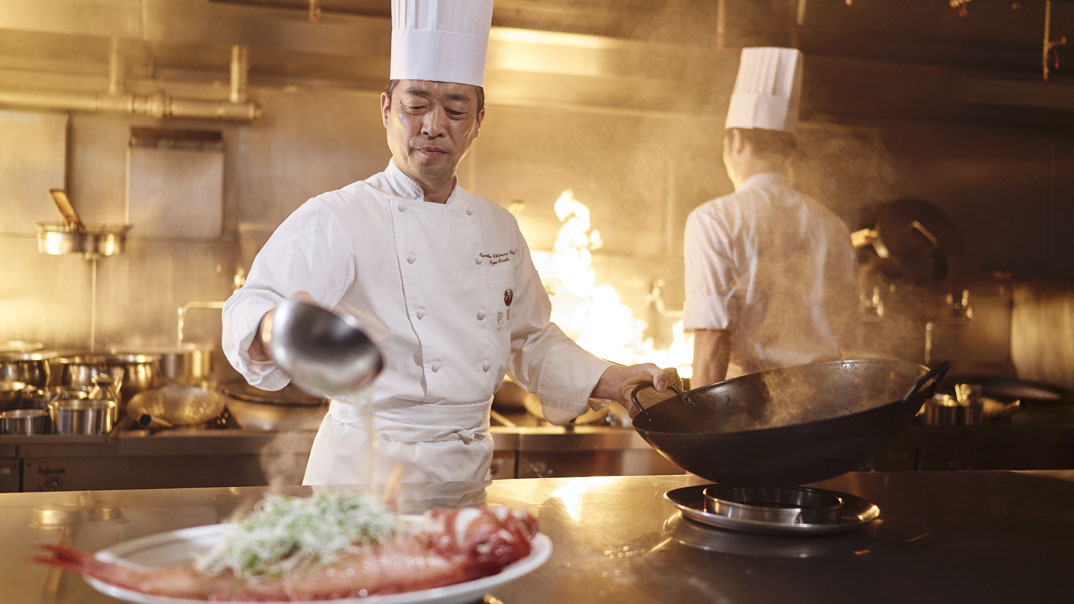 My menus are inspired by authentic Cantonese flavors combined with Japan's unique, seasonal ingredients and culinary traditions. I like to create dishes with an inventive spin on the traditional, such as my signature double-boiled soup.