Fine Dining Manila | Old Manila | The Peninsula Manila
Main Content
Accented in Art Deco-inspired geometric patterns in gray, cream and black, and complemented by large-scale photographs by Filipino-Spanish photographer Francisco Guerrero, the contemporary interiors of Old Manila are the perfect backdrop for the unmatched superb award-winning contemporary market cuisine menu and extensive wine selection of The Peninsula Manila's 42-year-old signature restaurant.
Old Manila will be closed until further notice. Thank you for understanding.
Cuisine
Contemporary Market Cuisine and Grill
Location
Ground floor, Ayala Tower
Meet The Chef
Allan Briones
The first Filipino to be appointed Chef de Cuisine at the restaurant, Allan has quickly proved himself a worthy successor to the esteemed chefs who have helped shape Old Manila's stellar reputation over the years. Deftly lending his own assured touch to a "contemporary market cuisine" menu that appeals to locavores, his brand of culinary flair is a perfect combination of flavors, aromas and textures, using the best seasonal ingredients sourced both locally and abroad, and presented in bold and unexpected ways.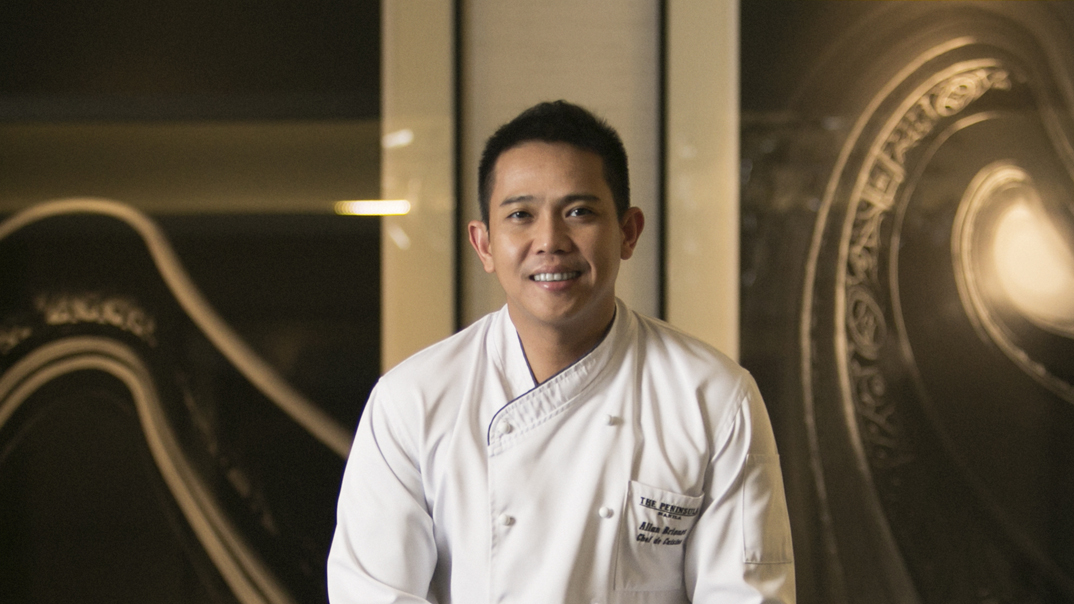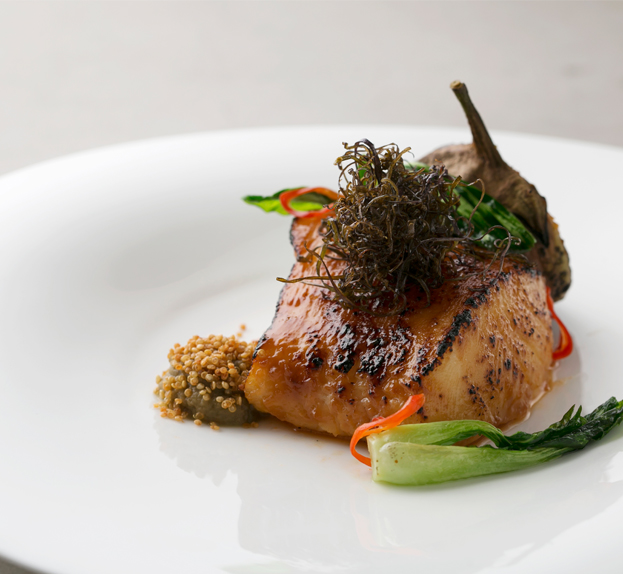 "I want to integrate my passion for technique with the delicious selection of seasonal produce available, allowing the individual flavors of each ingredient to shine through and enhance them through a play on the five senses for our guests to enjoy."