Angel Cheung | The Peninsula Hotels
Meet the Curator
Angel Cheung
Angel Cheung, who received her certification in aromatherapy from the International Federation of Aromatherapists in the UK and trained in perfumery in the world capital of the fragrance industry, Grasse, France, subsequently became a pioneer of artisanal perfumery in her home city of Hong Kong. As well as founding her own niche perfume brand, Intime Artisan de Parfum, in 2015, Ms Cheung has employed her extensive knowledge to conduct training for renowned global fragrance brands including Parfums Christian Dior, Coty, Goutal Paris, Le Labo, and L'Oreal.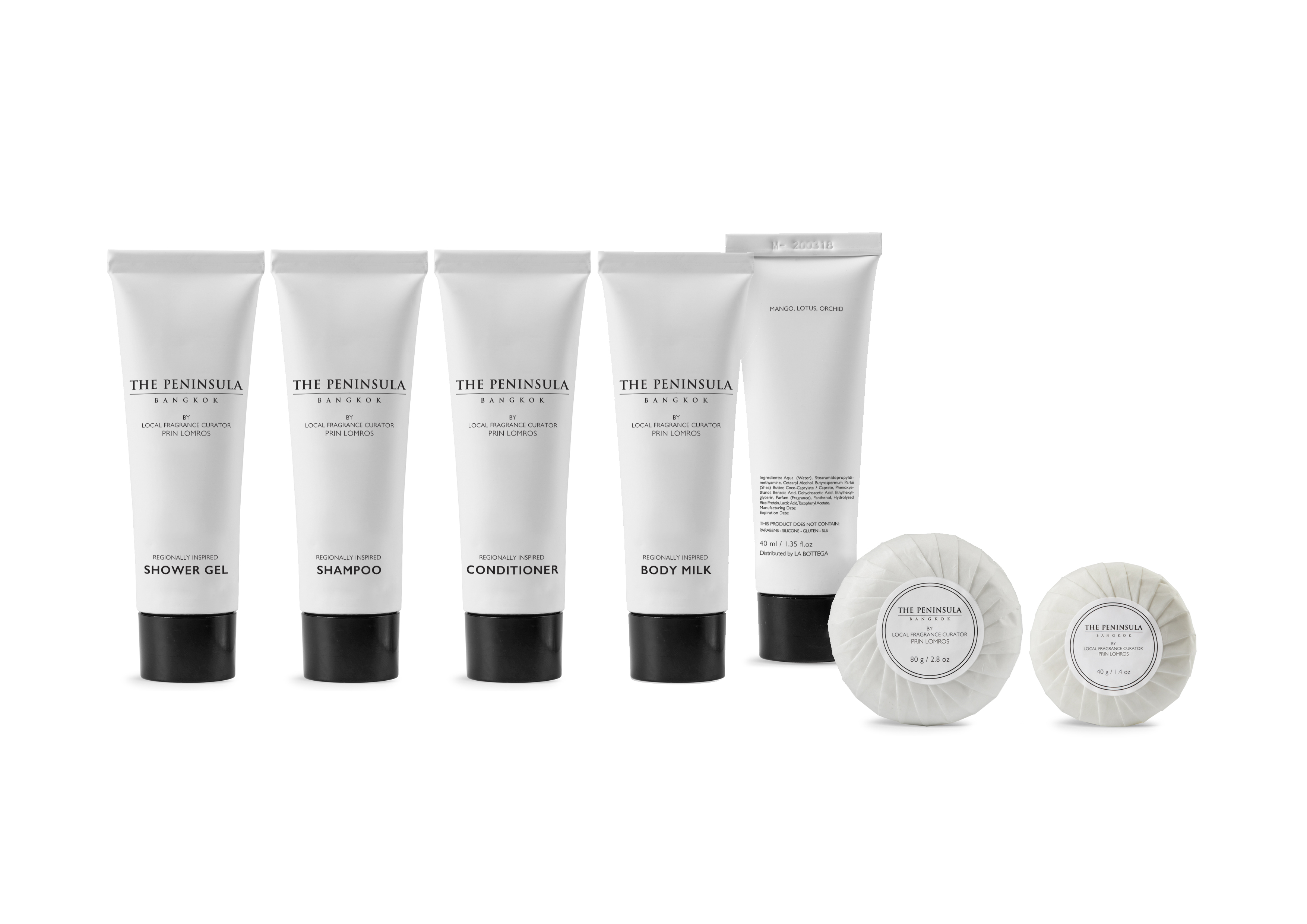 It's my greatest honour to be invited to create a bespoke fragrance for The Peninsula Hong Kong. As a Hongkonger, I have a strong sense of connection to this iconic hotel, and great respect for its long heritage and acclaimed service. It is a privilege to narrate the story of the property with an exquisite scent.
FRAGRANCE NOTES
Jasmine, Agarwood, Amber

DESCRIPTION & INSPIRATIONS
Top Notes: Bergamot, Green Tea
Middle Notes: Jasmine
Base Notes: Agarwood, Amber, Musk

This fragrance's delicate floral note of jasmine is enhanced by the potent essence of agarwood – a native Hong Kong wood used to make the world's most prized incense. It is further nuanced by the warm, musky essences of amber; and the green, citrusy extracts of green tea and bergamot. The resulting scent is captivating and full-bodied, yet fresh.

The aromatic components of the fragrance all pay tribute to the particular culture and history of Hong Kong. The city's name, a translation of the Cantonese phrase "fragrant harbour," refers to its long legacy as a trading hub for incense such as agarwood, the King of Incense. Jasmine, the King of Flower, is to symbolise the hotel's Asian elegance. While the oriental note of amber resonates with the hotel's heritage as the oldest hotel in Hong Kong.

"In creating this exclusive scent, I have strived to honour the heritage and timeless glamour of both The Peninsula Hong Kong and its home city," said Angel Cheung, the hotel's Fragrance Curator. "I hope hotel guests will find the fragrance captivating and unforgettable."

Discover more about the new line of earth-friendly bathroom amenities.