Main Content
Meet the Curator
Satori Osawa
A master in the arts of Japanese-style floral arrangement (Kado) and tea ceremony (Sado) - and passionately expert of incense and fragrance ceremony (Kodo), Satori Osawa has maintained a lifelong commitment to pursuing and maintaining the traditions of Japanese culture. A member of La Société Française des Parfumeurs, Ms Osawa opened her own perfume atelier, Parfum Satori, in 2000 in Tokyo, where she creates signature scents inspired by Japanese philosophy and culture.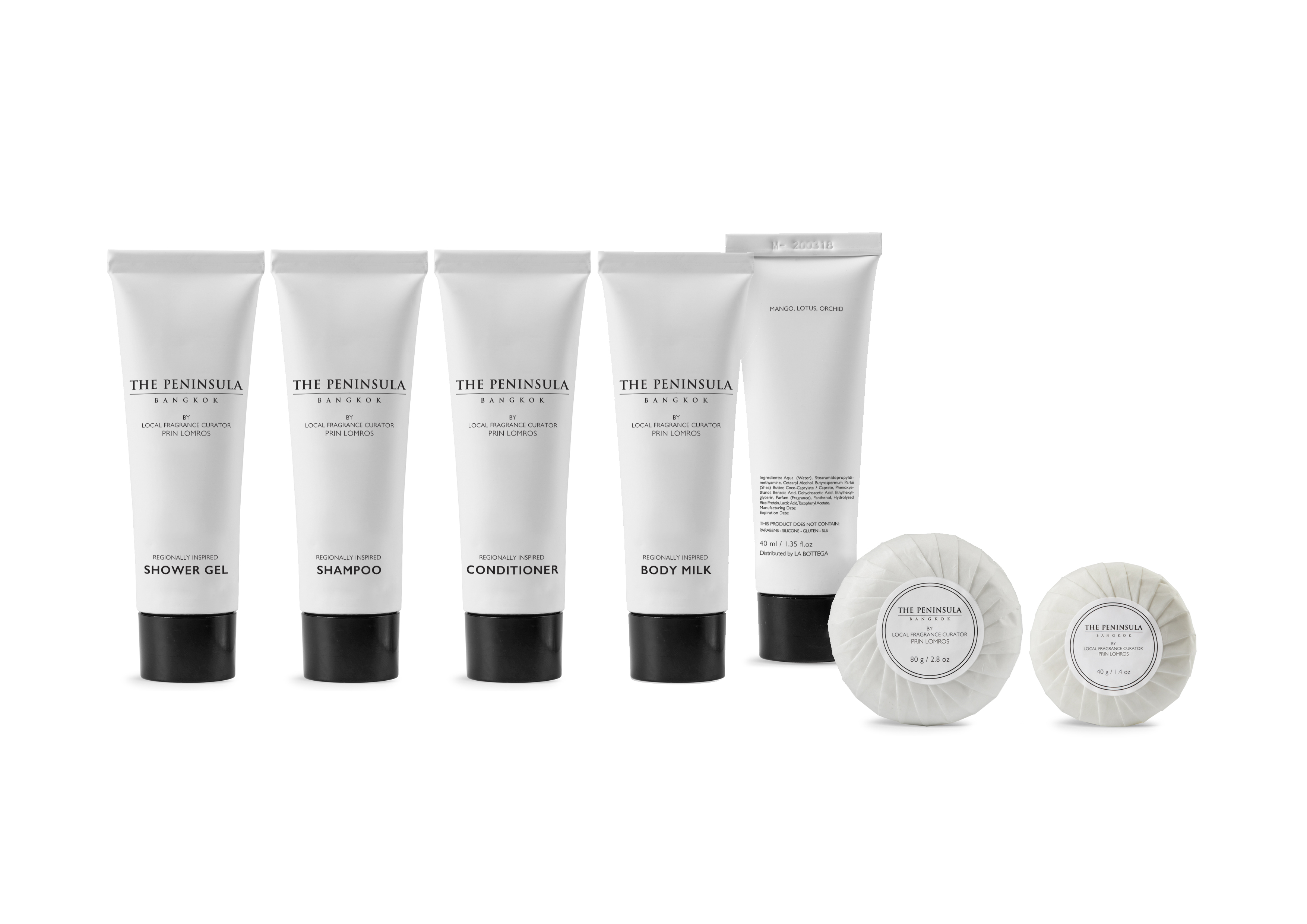 I am deeply grateful for the opportunity to create a custom fragrance for The Peninsula Tokyo. Like the hotel itself, my creation pays homage to both the sleek modern luxury and the timeless cherished traditions that are distinctive to Japan.
FRAGRANCE NOTES
Lemon, Violet, Sandalwood

DESCRIPTION & INSPIRATIONS
Top Notes: Aomoji (Cubeba), Lemon, Cypress, Yomogi (Armoise)
Middle Notes: Iris, Jasmine, Muguet, Violet, Patchouli
Base Notes: Cedarwood, Sandalwood, Musk

Featuring top notes of Aomoji (Cubeba, a Japanese pepper), lemon, and cypress, this fragrance includes floral essences of iris, jasmine, lily of the valley, and violet. Additional woodsy notes of cedar and sandalwood add further complexity. The resulting fragrance, is breezy, clean, and graceful.

The scent seeks to recreate the atmospheric lighting that guests experience during a stay at The Peninsula Tokyo: the brilliant natural light spilling from the large guest room windows; the warm, low light cast by the traditional bonbori paper lanterns. It is also meant to evoke a sense of serenity and harmony of the Imperial Palace Gardens opposite to the hotel, and the traditional Japanese philosophy of finding beauty in the transitory.

"I hope this fragrance helps to create a soothing, welcoming ambiance for guests at The Peninsula Tokyo," said Satori Osawa, the hotel's Fragrance Curator. "It is a scent that embraces both a universal appreciation of nature, and a character that is distinctively Japanese."

Discover more about the new line of earth-friendly bathroom amenities.