Main Content
The magic of enchanting Thai tradition meets modern wedding perfection at The Peninsula Bangkok. The hotel's selection of unique wedding venues lend an intimate and elegant ambience to ensure couples the wedding of their dreams, be it an elaborate banquet spectacle in the magnificent ballroom or a romantic evening of fine food, wine and dancing under the stars in the enchanting riverside garden with sweeping views over the Chao Phraya River. A dedicated team of wedding planners takes expectations to new heights, from picture-perfect floral arrangements on the big day, to a theatrical entrance in a romantic riverboat or Peninsula Rolls Royce, to a fairytale finish of fireworks over the river.
@__yui16 and @omekanet
@genepageee and @_karlin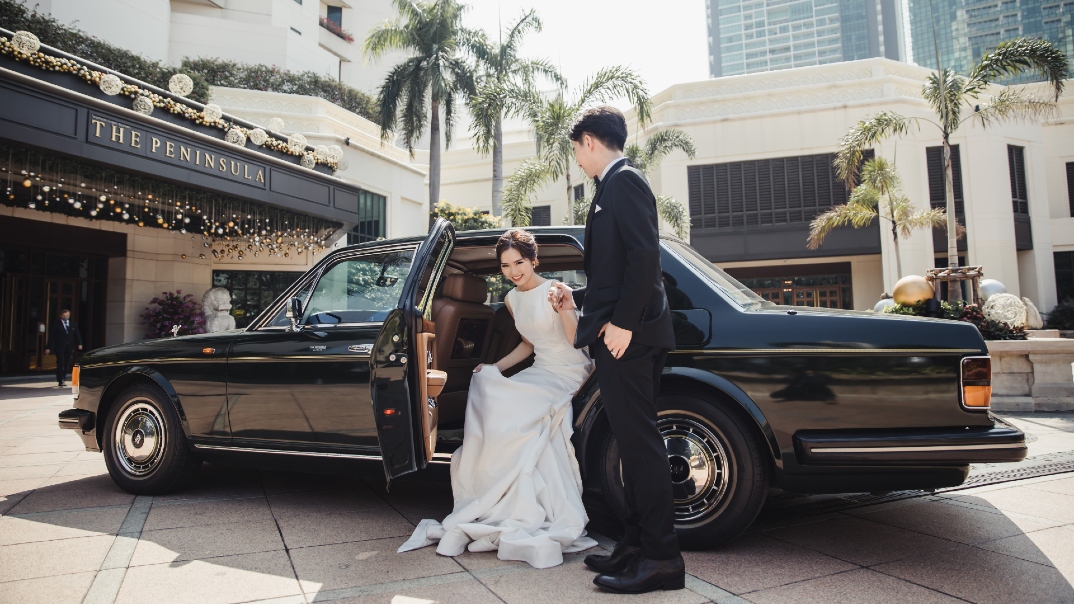 "We believe that wedding is an important start of the journey. Therefore, one of our commitment is to helps record every memory of this special journey"